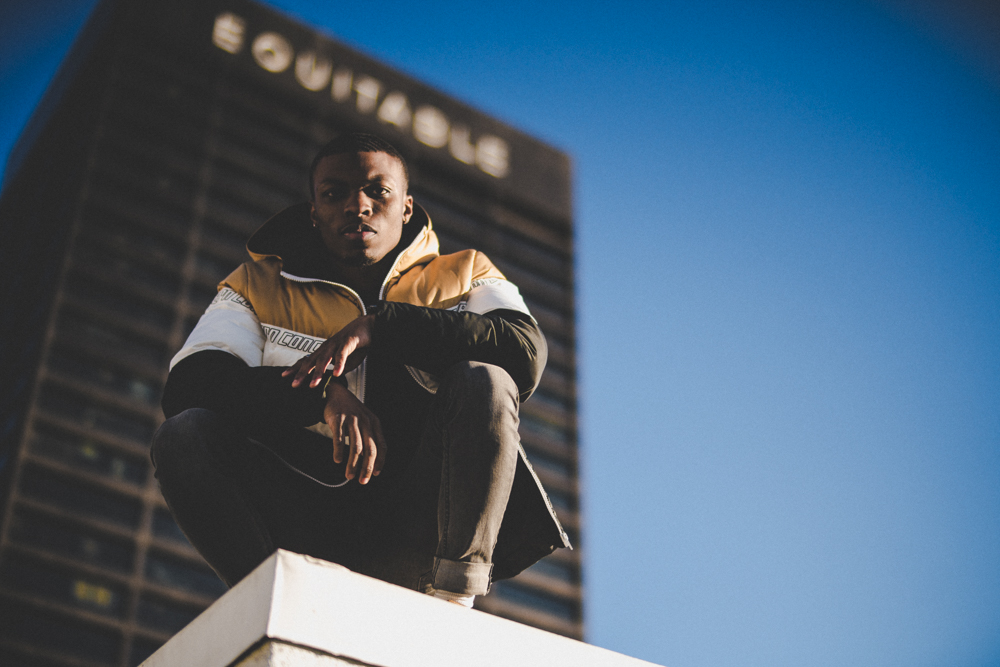 Atlanta – A Photographer's Perspective
I am a far stretch from an "authority" on Atlanta or its culture.
I've only recently moved from my cozy hometown, Roswell, which is about 35 minutes north of the city (on a good day before 3 or after 9). I've always been attracted to city life, probably as some genetic preference given to me by my father – a New York native. My mother also grew up in various big cities, Mexico City and Caracas, among others. It's no wonder that my path would eventually lead me to inhabit a small apartment 5 minutes from Little Five Points.
It has been the most important move of my life thus far.
IMO (in my opinion) city living is about accessibility. Being able to walk to the grocery store, the gas station, several parks, bars, and fantastic restaurants – is what makes the cake. Growing up in a town where if you had anything to do in a day it involved driving, and a lot of it.
This combined with the fact that if you must drive, presupposing its not rush hour, you can get to most anywhere in under 20 minutes.
But why does any of this matter to a photographer?
Photography is about perspective. Different angles, viewpoints, light, settings. Small town life has plenty of pros, but one of its major cons is that you find the same backdrops everywhere. Roads, shopping malls, and houses. The city by contrast is about concentration. The ability to shoot a portrait on a sprawling open field with a city skyline in the background is wonderful.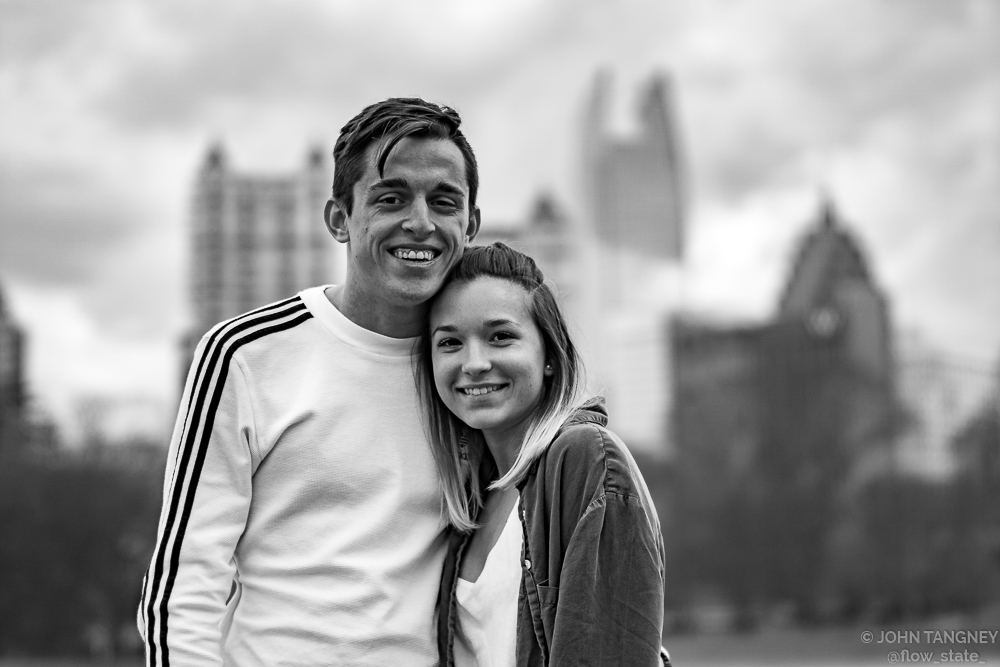 It is by definition the mecca of street photography. Roll up to the GA State campus at 5PM and the streets are littered with students scurrying everywhere to make just one more class or trying to remember where they parked their car.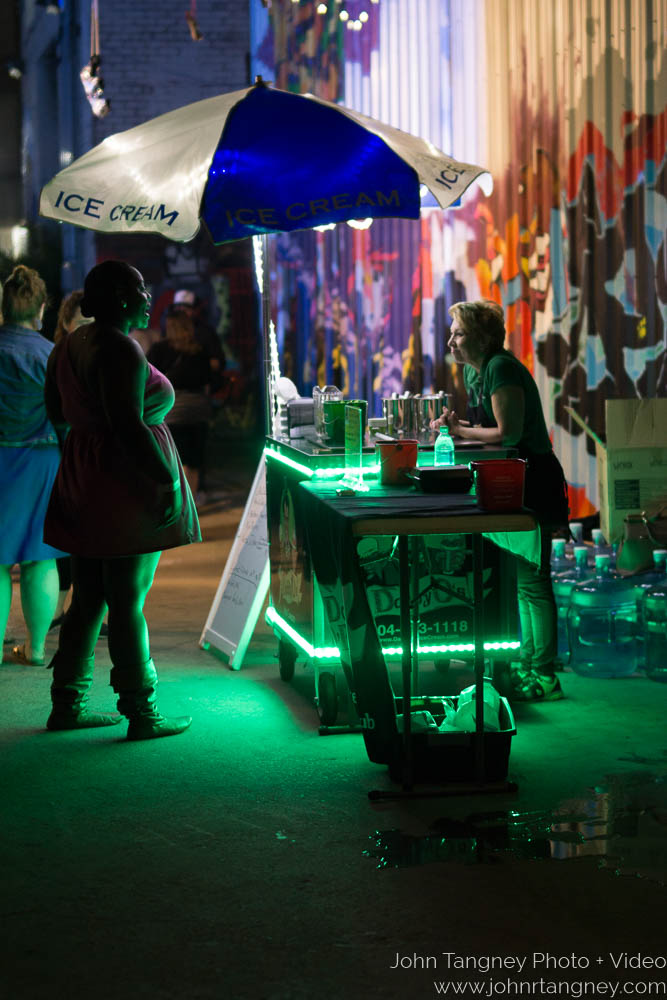 Venture over to Peachtree or 5 Points and tilt your head up and there's fantastic architecture to be captured. Atlanta was the home of the late John Portman, who left several beautiful buildings, like the Marriott Marquis, for us to enjoy and marvel at.
Photo Courtesty of John Portman & Associates
There's plenty more to go on about: loads of fantastic studio spaces, the booming movie industry, the music industry, night life, event centers, festivals, sporting events..
But the thing I'll end with is this:
I have been most impressed with the other small creatives that inhabit this city. I've attended several photography meet-ups and all of the people I have met have been superb human beings. The models are open and receptive to collaborations,  and the other photographers are incredibly supportive and helpful.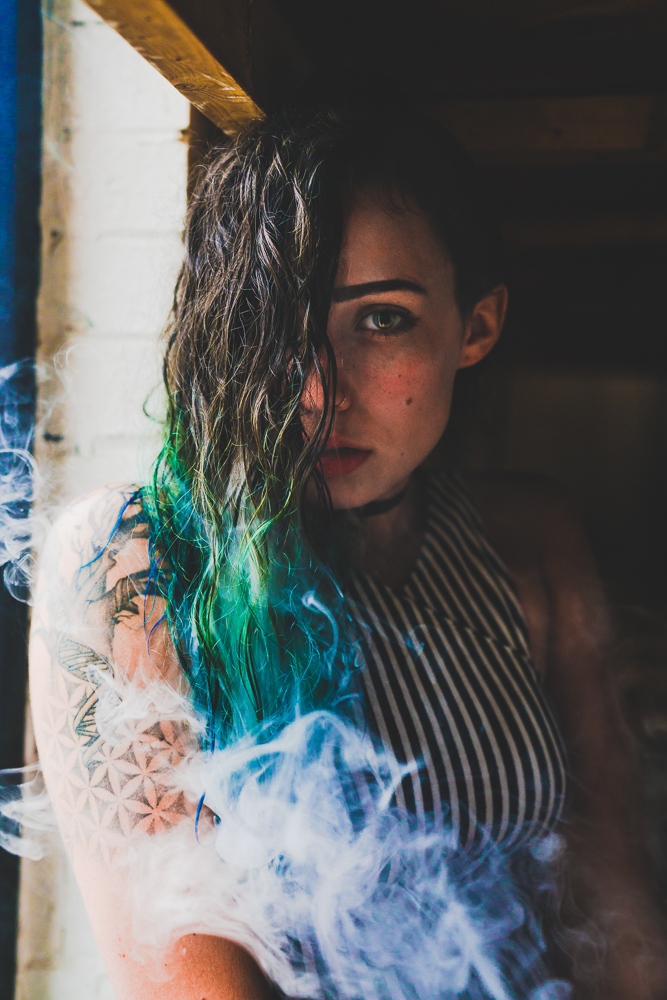 PC: @jt.photovideo // Model: @claireruf19
Outside of these groups most of the other artists and creators I've met have been very down to earth and warm. Very seldomly have I come across anyone who shunned my amature self as not good enough or small-time. This has been one of the most encouraging factors in my growth in the past year and I am glad that I did not listen to the initial fears that I had about seeking out other creative types. There is a whole blog post on that topic alone so I'll leave that for another time.
In closing.
Atlanta is dope.